Hot-Mix Asphalt: What it's Made Of
Hot-Mix Asphalt (HMA) is a combination of liquid Asphalt Cement, Aggregate, and sand that is placed with a screed and compacted to a target density. Liquid asphalt cement is a black semi-viscous, temperature (around 300-350°F) and a much thicker, sticker solid at low temperatures (135°F and lower). Aggregate is graded, washed stone. States use what is locally available, with Georgia using relatively hard granites in most of the state and hard limestone in the northwest of the state. Sand is finer aggregate that may be natural or manufactured. Air content is typically targeted at 4-7% (relates to density between 93-96%). While concrete can generally be considered to be aggregate and sand suspend in a matrix of cement paste, HMA is better described as aggregate and sand painted with liquid AC at a high temperature and compacted to a specific density before it cools to a point where it won't compact any more.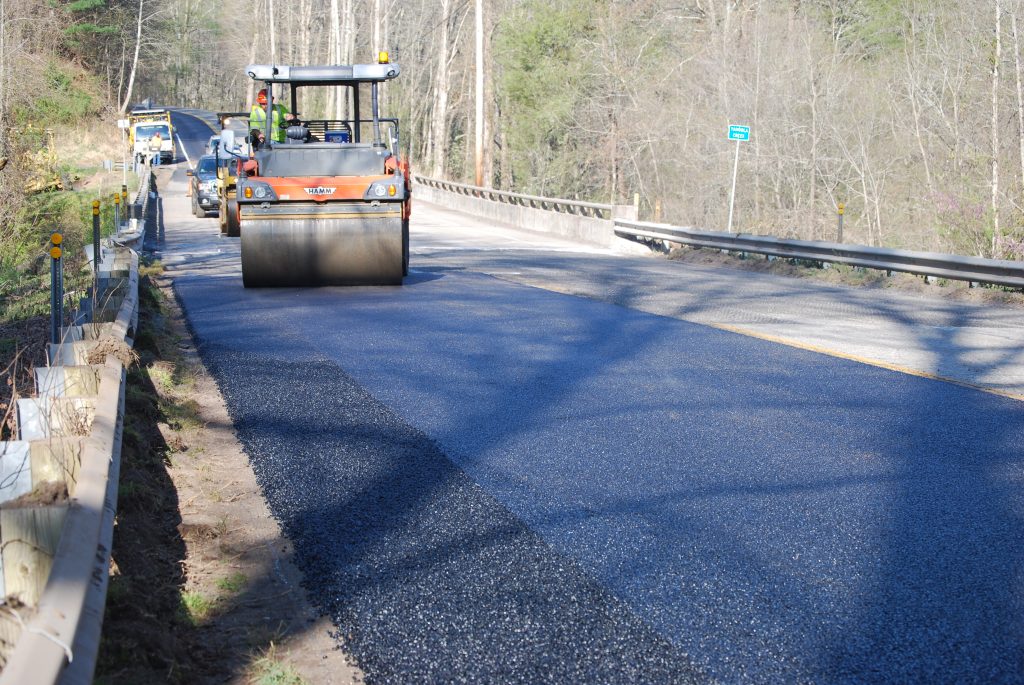 Recycled Material
HMA is, by far, the most recycled product in the world. Recycled asphalt pavement (RAP) is asphalt that has been milled from the existing roadway. It can be incorporated back into back into fresh HMA without a sacrifice in quality. The Georgia Department of Transportation (GDOT) allows up to 40% RAP by total weight of the mix. Around the Metro Atlanta area, contractors regularly use 30-40% RAP. Away form the Metro area, RAP is less plentiful, so contractors typically use 20-25% RAP. GDOT has implemented design changes for mixes using RAP that result in increased virgin liquid AC contents. This produces a richer, blacker mix that avoids the cracking susceptibility other states have seen in their mixes incorporating RAP. This change is called COAC - the Corrected Optimum Asphalt Content.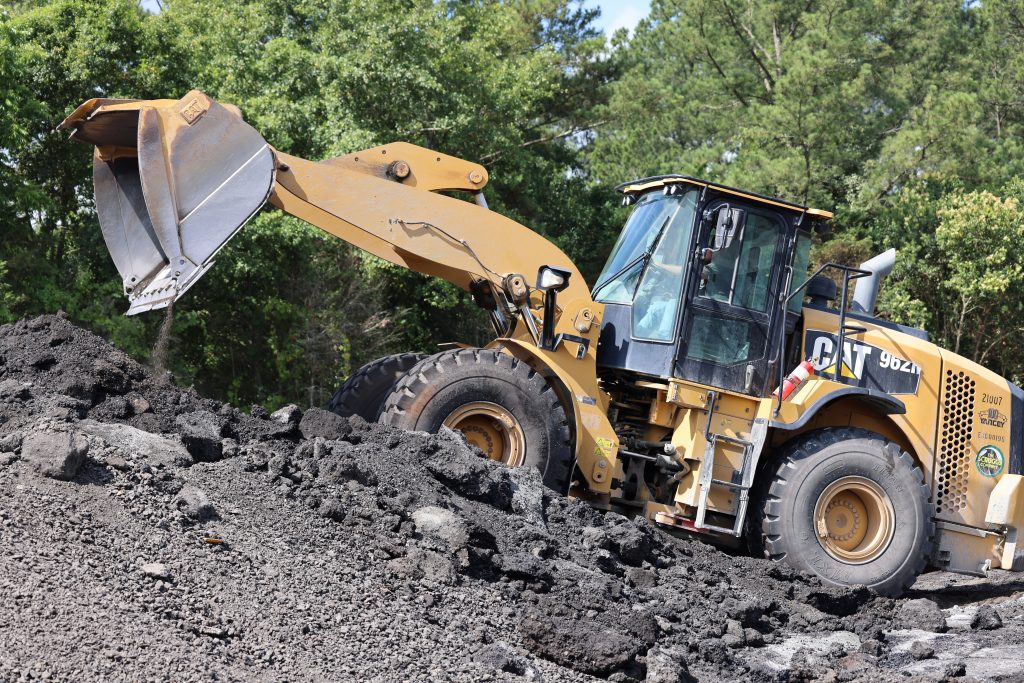 Recycled Asphalt Shingles (RAS) are shingles that are either plant waste from the shingle manufacturer or shingles removed from residential roofs. The liquid asphalt cement in shingles is stiffer and harder than what is used for paving, so the maximum allowed (and the maximum allowed by GDOT specification) is 5% by weight of total mix. COAC is also applied to mixes incorporating RAS, but in general, RAS is used in Georgia very rarely.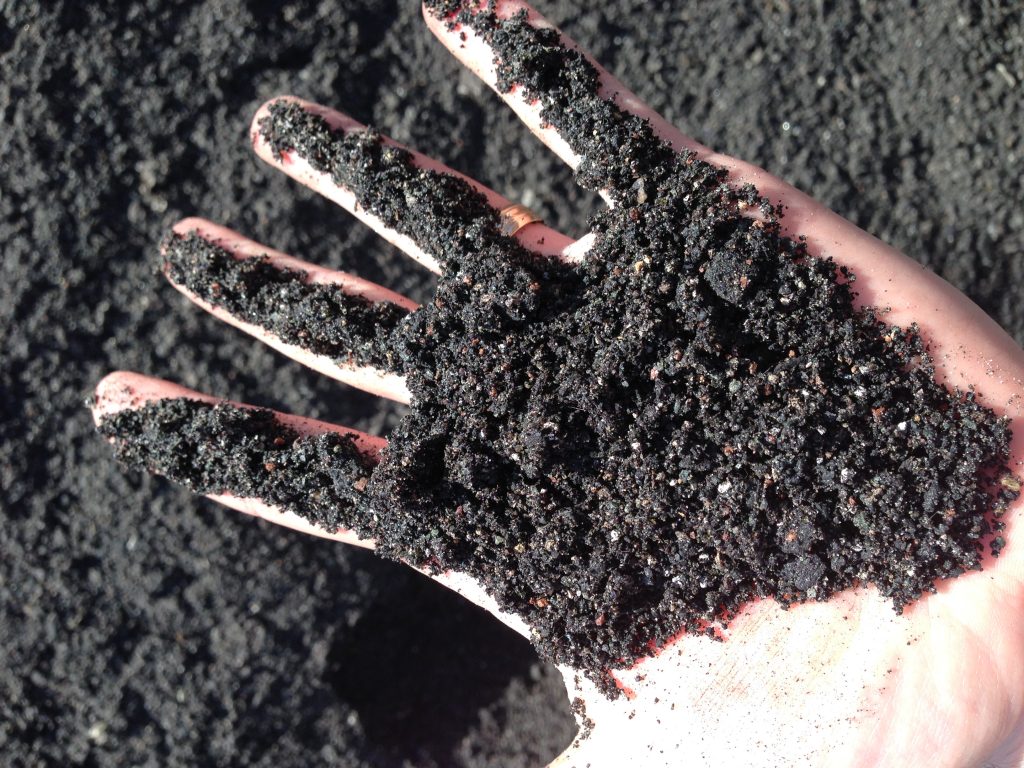 Ground Tire Rubber (GTR), or crumb rubber, is ground-up tires that can be added to Liquid AC in a wet process, or, more common in Georgia, added to the mix at the Asphalt Plant in a dry process. The purpose of GTR is to modify the mix to make it stiffer and more rut-resistant for higher traffic roadways. According to GDOT specification, GTR may be used in mixes with traffic levels from 25,000 vehicles per day to 100,000 vehicles per day.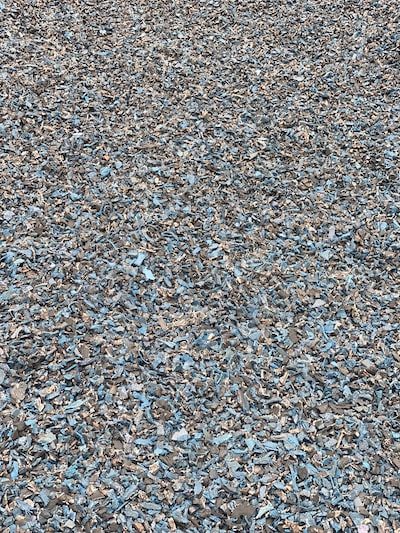 Recycled plastics ae not currently used in HMA Mixes in Georgia, but national-level research is being performd at teh National Center for Asphalt Technology (NCAT) to determine the impact this product may have on HMA pavements.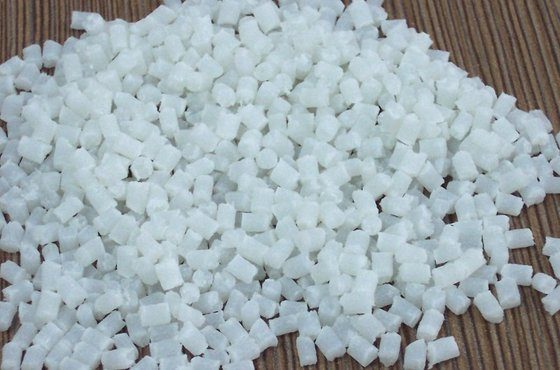 Recycled glass has been used in the past to replace sand in HMA for aesthetic reasons on residential or low volume roads, but it is no longer used. Liquid AC does not stick to the smooth surface of glass very well, and it tends to strip off the glass particles and degrade the pavement over time.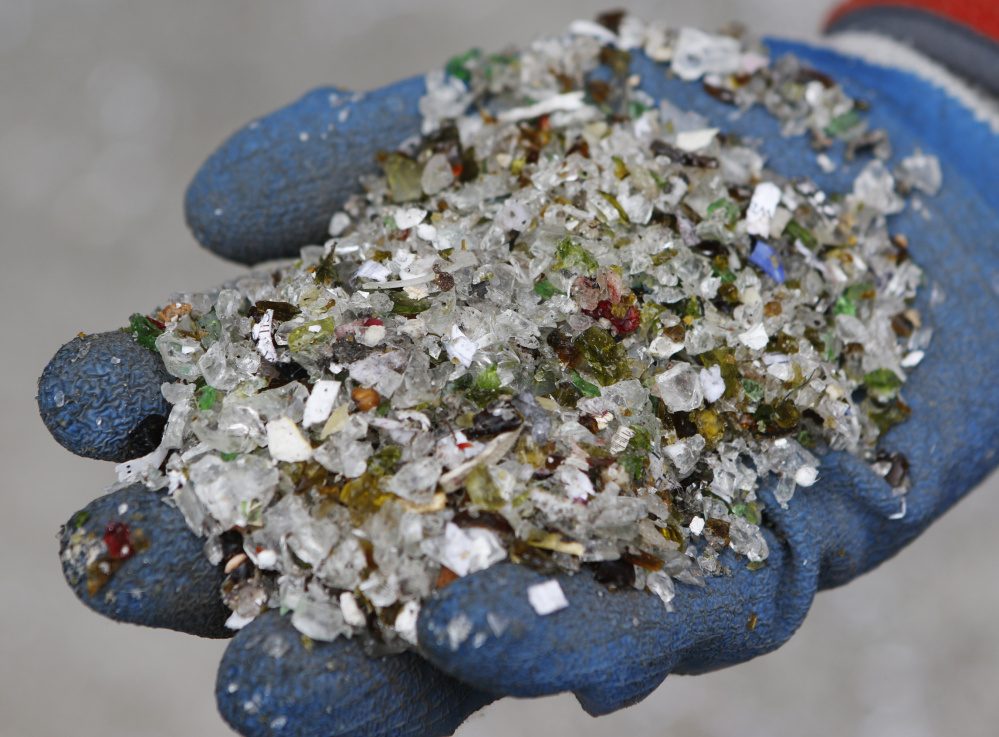 Types of Mixes used in Georgia
Georgia produces four main types of mixes: SuperPave, Open-Graded mixes, Stone-Matrix Asphalt, and Fine-Graded mixes. Regardless of the type of mix being used, all mixes are described according to their Nominal Maximum Aggregate Size (NMAS), which basically describes the largest stone size in the mix. NMAS is also directly proportional to the thickness the mix should be places at - Lift Thickness should be between 3--5 times the NMAS in order to properly compact the mix. These mix types utilize different fractions of aggregate and sand. In general, consider the mixes coarser aggregate, intermediate-sized aggregate, and fine aggregate (sand and smaller)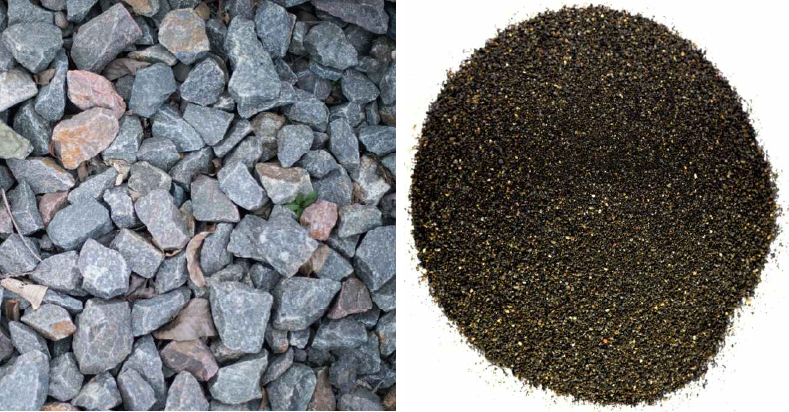 SuperPAVE is the most common mix type in the United Sates and is generally well-graded - this means that the mix includes a roughly equivalent amount of course aggregate, intermediate-sized aggregate, and fine aggregate. Each state does a SuperPAVE a little bit differently. Over the last 20 years, GDOT has made its mixes finer, richer with respect to virgin Liquid AC, able to incorporate more recycled material without sacrificing quality, and compacted to a level that is achievable in the field. Base mixes are typically 25mm NMAS; intermediate NMAS or 4.75mm NAMS. 12.5 mm mixes are the most common surface on state roadways. Parking lots, local roads, and neighborhood streets are typically surfaced with 9.5mm or 4.75mm mixes. These finer mixes typically compact more easily, look better, take better to handwork, and are cheaper on a square yard basis (they are typically placed thinner).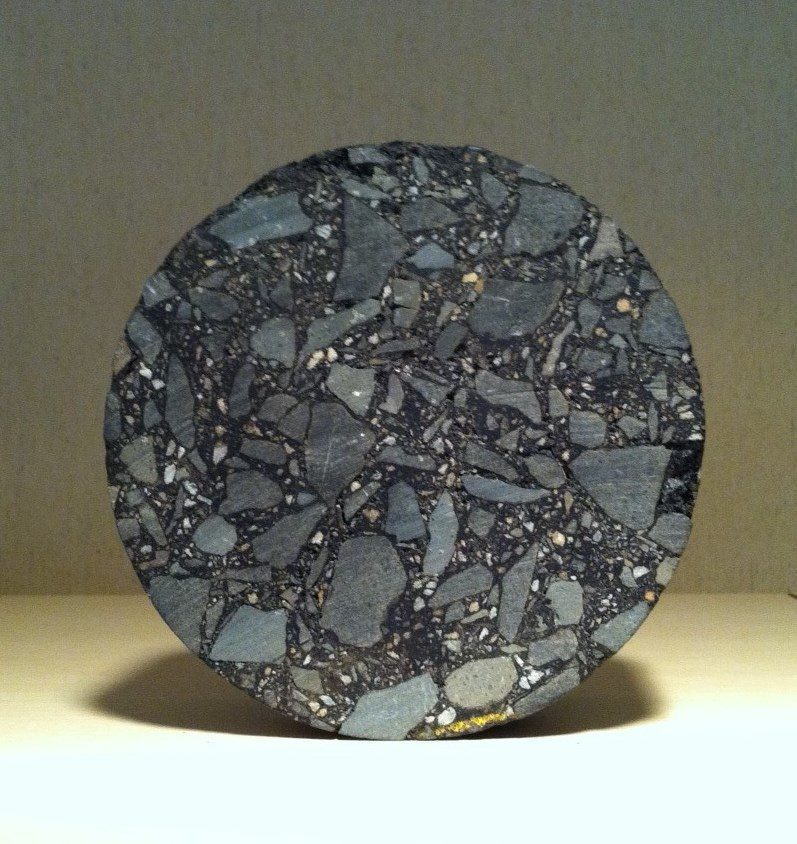 Open-Graded mixes basically have course stone, a small amount of intermediate-size aggregate and little-to-no sand or fine aggregate. The main purpose of Open-Graded mixes is as a riding surfaces on interstate and very high volume roads. Water will flow through the mix and reduce spray, increasing safety, especially at higher traffic speeds. Open-Graded mixes are also used for permeable systems, where the pavement structure is used to treat and infiltrate rain water and run off. They are also used as crack-mitigation interlayers between old pavements and new pavement that goes on top of it. The general thought with Open-Graded Interlayers is that cracks mitigate through void space and stones only with difficulty.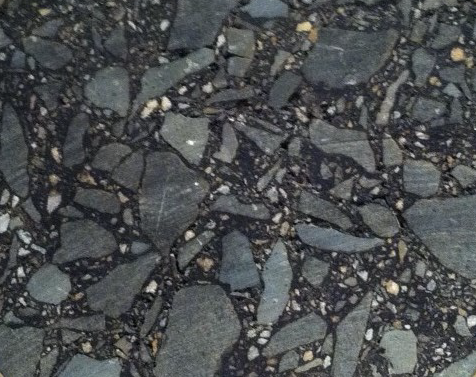 Stone Matrix Asphalt (SMA) is a gap-graded mix used on interstates and very high-volume state routes. Gap-graded means that the mix has the coarser aggregate and the very fine aggregate, but does not hav the intermediate-size aggregate. SMA is very stiff, polymer-modified mix that is designed to resist rutting, but does not work well by hand and is best used on straight, long pulls were handwork is largely unnecessary.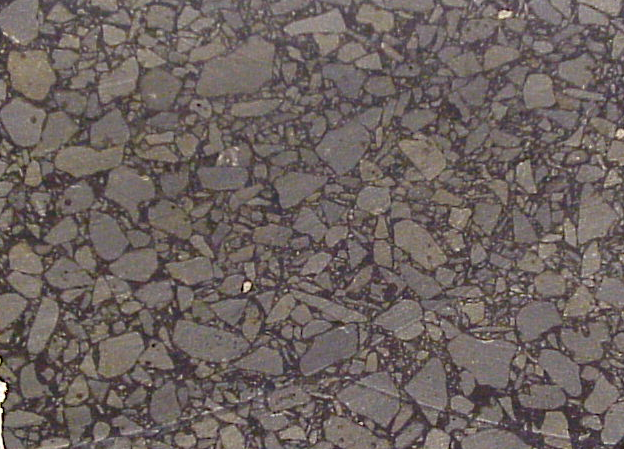 Fine-Graded mixes in Georgia are typically considered 4.75mm mixes and finer. They are typically well-graded but only consist of fine aggregate and sand. Fine-Graded mixes are generally placed at 1" or thinner and are often used in Georgia for pavement preservation.